How to Develop a Sales Proposal Template that Converts
A sales proposal is a written document used by the sellers to let their prospects know the seller's existence and help them get what they want. 
In this guide, I'm going to show you how to develop an effective sales proposal in a fraction of time and increase your close rate with it.
Where should I begin?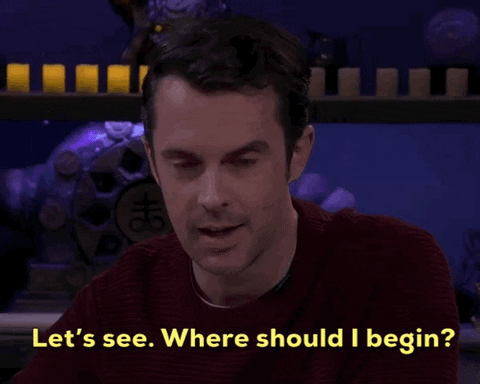 By qualifying the prospect before pitching.
It's the first move you should be taking before building any sales proposal. It's easy to fall for the mistake of chasing each lead comes your way as you aim to expand your business. But remember all prospects are not created equal. 
And only after qualifying your potential lead, you'll know whether it's worth spending your time and energy on the process of proposal writing.
Read more on Hurdles businesses frequently run into while writing sales proposals
How should I qualify my potential client?
By asking questions.
Questions help you seek the right information from the client. Below are the 3 main areas you should focus on when asking the questions before you start creating a winning proposal.
Customer Profile
How much they score in your ideal client profile?

What kind of business are they running?

How large is their organization?

Do they match your ideal client geographical location?

Which tools/services have they used in the past to solve the problem they are currently facing?
Customer Needs
What they need and what results they are expecting to get?

How those results are going to affect their goals, their team, and their business?
Customer's Decision-makers
How do they make buying decisions?

How many people are involved in their decision-making process?

How does their typical buying process look like?

How long do they usually take to buy any particular service/product?
Competition
Who are you competing with?

Which other agencies have they worked with before?

Which solutions did they try to give it to your prospect in the past?
Read more on challenges the sales team faces when creating a business proposal
What format should I use?
All business proposals should include certain details in order to be clear and effective. Even though the exact format of sales proposals varies depending on the company and the project, the typical sections you should include in your proposal are these:
1. Cover Page
You only get one chance to make a first impression and the cover page of your proposal is your only chance. A cover page of your business proposal should look neat and should be easy to read. A good cover page typically includes,
Name of applying organization and logo

Project title

Date

Contact Information (personal contact name, address, country, phone, email, website)

Name of the client you are applying to
2. Cover Letter
The cover letter in your proposal sets the tone for the rest. The best practice of writing an impressive pitch is using your prospective client's words to them. This means simply describe the problem they are facing. Your cover letter should include,
Opening paragraph

Reason for the pitch

Showing you understand the problem

Baseline metrics ( before and after)

Goals
3. Scope of Services
This section should include the details about your approach. However, the details should only be about the approach and not about the solution.
The key here is to give a rough sketch of the method you will use for the execution.

Include the list of the specific services that are being offered.

You should be ultra-careful about not going into detail.
4. Implementation Timeline
You must break down all the key steps and the timeline for your client in your business proposal template. Providing an accurate timeline with deliverables allows you to set the client's expectations early.
List of activities to perform

The dates on which the activities should be completed (start and end time)

Expected duration required for each task
5. Your Investment
Keep things short and to the point and use a pricing table with a range of options that let your prospect or customer edit the quantities, select the services that best fit their needs, and allow them to customize your solution.
Standard package (includes all the services mentioned)

Less expensive package (where a client can choose the services)

Deluxe package (with extra services)
6. Why Work With Us
You can fill out this section with the expertise you have, the awards you won, the big list of your happy clients.
Introduction 

Name, faces, and credentials of the people who will be working on the campaign

Client benefits
7. Case Study/Testimonials
In this section, you can make your clients visualize themselves working with you by telling the past clients success stories with similar issues.
Project goal

Solution

Result
8. Terms of Services
Payment

Warranty

Termination 

Agreement
9. Next Steps
It is where you need to explain in-depth what you want your client to do next to get things rolling. You can include something like,
Sign the proposal (digitally with e-signature)

The initial amount to be payable while signing the contract

Schedule the next meeting call to discuss further steps.
What do I do next once I'm done with drafting?
Let someone else read over your proposal. If something is wrong, this individual is likely to spot it before your prospect does. If what you've written doesn't make sense to the person who reviews it then it won't make sense to your prospect either. This is why it's extremely wise to have another set of eyes to review your proposal before you hit send.
Wrap Up
If you follow the process and the format above, you'll find yourself writing a successful sales proposal template, the one that pulls together all the required information concisely and helps the prospect to make an informed buying decision.