If your business is already on air and running with contents, congrats!!! You've successfully cleared one crucial hurdle: the fear of getting started.
However, if you are looking forward to increasing your brand awareness, connect with your prospective clients and customers in a more engaging way and tell a story that accurately explains your company's purpose and goal then you have to get involved in video marketing.
Just take a look at the stats that Hubspot has released.
That's right if you haven't thought about using video marketing as a weapon to reach your company's goals before, then now its time. Here's why,
One minute video is worth about 1.8 billion words.
63% of businesses are using video marketing as their main tool.
Posts on Facebook rules the engagement that includes videos.
And there is no surprise. Video is the easiest way to consume content.
Now first, what do we mean by "video marketing?"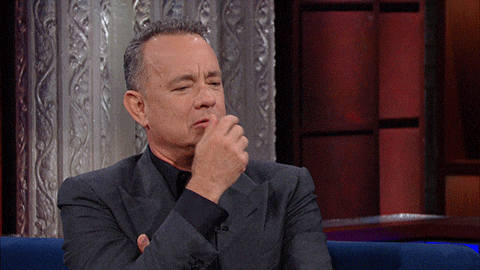 What Is Video Marketing?
Do you know those simple videos that pop up on your social media feeds? That's video marketing! Have you received any email newsletter video? That's video marketing! What about those videos you see on any web site's home page? That's again a video marketing!
Before you realized it, you've already been immersed in the world of video marketing.
Although video marketing may seem complicated and expensive — trust me it's not. It can be as simple as shooting a video using a cell phone, editing it using any software or apps with some music and your company logo. And that's it you are ready to post.
But wait for a minute. Before you go ahead and post your brand new video, I recommend you to read the entire article and learn anything and everything about video marketing.
So, without further ado. Let's get started!
# Benefits Of Video Marketing
Think from your own perspective, do you prefer to read a long page full of text or rather prefer to watch a quick video to learn more about a new product? If you are one of that 80 % of the population then you would rather watch a video than reading a blog.
1. They help you rank on the second largest search engine
I will come straight to the point and say it- YouTube is the second largest search engine in the world. We know that most people use Google to find out who was that guy appeared in the 9th episode of Game Of Thrones Season 3. But then again the question remains that what do people search for on YouTube? Apart from the videos from the channels, they have subscribed to, people use it to find out educational videos, mostly "how-to" videos that teach everything than ever imagined. Study shows that searches for how-to videos went up to 70%.
Now don't tell me, you don't want to be a part of that offer that fulfills that demand.
2. An unbelievable ROI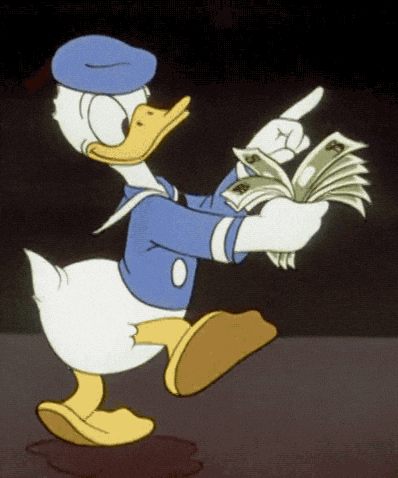 Ah, Return On Investment (ROI), what would an owner do without it? I don't know but any business owner would surely love to use it to see how successful this investment would be.
And as per the Hubspot stats, 54% of business owners have said that videos have the greatest ROI in marketing.
3. Increased conversion rate
Who wouldn't like the opportunity to see a product in action while explaining it? Whether it's breaking down a complicated process, features about your product, or illustrating how to get in touch with your company, explanatory videos provides a lot of value to your existing and potential customers.
4. Increased Engagement
Did you know that the photos and videos rule the engagement completely on facebook? In a disconnected digital world, people seek information that is more engaging and connecting. That's when you need to take advantage of the authentic storytelling style and increase your connections and engagement. If people are responding to your video marketing content through comments, likes or shares, then that's a sign that you are on the right path.
# Types Of Video Marketing Examples
If you are one of those people who don't want to get involved in video marketing just because you don't want to be in front of the camera– don't worry.
Not every video requires interviews or on-camera element. The quality of the video is important, but it doesn't matter as long as the content and the way you present that content in front of the people is good. And remember the content has to be,
More relevant
More helpful
More interesting
The types of videos you should consider creating in your video marketing plan include:
1. Company Profile
The main purpose of these videos is to introduce yourself to the viewers. Tell your audience the story about your brand, rave about your product and convince them why your company is unique and worth investing their time in.
Company profile videos can help you create brand awareness and that ultimately helps you close sales by allowing visitors to visualize themselves buying the product or the service you offer.
Company profile video should be on the homepage of your website and shard on the company's social media accounts.
2. Customer Recommendation
Well, a recommendation is a very important factor for any kind of business and I am sure you'll agree on that. The purpose of the recommendation is to show the potential clients that your company is reliable, professional and trustworthy and your existing clients had a positive experience with your brand.
People are more keen on reviews before buying the actual product. YouTube research shows that people spend a significant amount of time watching review videos.
You will want an on-camera interview of the real, existing customers that share their experience and interactions with your company. And after that, you will want to share customer testimonials to every possible channel:
3. How-to videos
We all love learning new things and educational "how-to" videos can be extremely popular. Use this video marketing format to teach your target audience something they are interested in and want to know more about it.
Brands often use this format to teach their customers to get the most out of their product. By demonstrating your professional knowledge and giving a chance to the visitors to get more familiar with your team, it's like you are killing two birds with one stone.
4. Company Culture Video
Show the human side of your company, connect on an emotional level with your viewers and let your company employees shine through a cultural video.
You can include the interviews of your employees, team bios, team building days, daily team interactions, pranks, birthday parties and many more. That can give insights into companies work culture. There is no formula for this one but there is room for creativity.
Here's one example from Apple,
5. Sales Proposals Videos
Paper sales proposal is rapidly becoming an old fashioned thing in a connected and interactive world.
Today's selling world has become more competitive than ever before.
Buyers have become more sophisticated.
Now, the look and feel of your sales proposal is equally important as the content and quality of it. The time has come where you need to create a glamorous living sales proposal that will shine and help you win the deal. In simple words "Interactive Sales Proposal".
It's exactly similar to Visume (Video resume). We all know that video resumes are extremely interactive. Each minute in your Visume is worth a thousand words. You can convey a lot in a 3-minute Visume than what you could have with a 200-page booklet about yourself.
So, why not simply copy the same idea and create an awesome mp4 sales proposal. It is an excellent way to stand out from the competition.
# Tips And Strategies For Video Marketing
If you don't know what you want to do? then you are bound to make quite a few mistakes.
Recording and posting videos without a purpose in mind is a recipe for a disaster. Let's not do that.
In fact, if you want your video marketing to have the best results, you'll want maximum attention and involvement.
A viral video is every marketer's dream and that can happen only if you play your cards right.
That's why I decided to include tips and strategies in this post for a successful video marketing campaign.
1. Set Up A Goal
Figure out what problems are you going to solve?
There are 3 key questions that you must ask yourself,
Who are you?
Who cares?
How are you going to benefit your potential customers?
When your goals are specific, then it becomes a lot easier to create content around it.
Is the work done here? No. now it's time to measure the results.
Did you video content worked? Awesome. Why did it work?
If it didn't work. Do you know the reason why it flopped?
That's right, you'll need to keep a track on it. That way you know what you need to be doing.
2. Engage
It's no just about telling stories, you must engage your audience while you do so. How can you make your stories interesting? How can you hook the audience?
Pro tip: Incorporate humor and emotion into your video. Humans are designed to remember things that have an emotional factor whether that's fear, enjoyment or humor.
That makes sense, think about those ads that have laughing babies, talking animal, travel ads. Such advertisements may seem simple and innocent but they manage to capture the attention of their audience.
3. Keep It Short
There is no set length for marketing videos, but the general rule is shorter is better. So be ruthless with the editing. Chop, chop, chop everything irrelevant. The attention span is short, so make the best of what you have.
4. Share Your Video Everywhere
Publish your videos far and wide. On the website, on YouTube, and on all your social media channels.
Then, promote, promote, promote!!!
Conclusion
That's it!!!! Now get up and start making videos, I can't wait to see what awesome things you come up with.
P.S: Don't worry your first video may not be that amazing and that's totally okay.
Because nothing is perfect in this world but there is always room for improvement.