Think of inbound marketing as a "Law of Attraction", people should automatically attract towards you rather than screaming out loud to make your presence known.
Marketers spend an insane amount of time for planning and deciding the campaign strategies and read-worthy content. But the ultimate goal is to have a strong presence on the Internet and earn the maximum attention and generate new leads and turn them into loyal customers.
But there is a major difference between planning it and doing it. Coming up with some awesome, creative content and converting visitors into quality leads is easier to say than to do.
Need Help????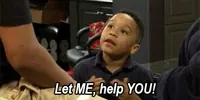 Here are a few tips and tactics that will help you get more leads with inbound marketing.
How to Generate More Leads With Inbound Marketing
Let's go one by one.
1.Clean and Simple Website Design
When it comes to highlighting your online presence there are several things that you need to put together. But one of them and most important is your website design. Your website acts as the main marketing tool that has the potential to draw in or loose new prospects.
Think like this, if you visit a website with a very confusing layout, that you find it really difficult to access the valuable information. Will you stay there or just leave?
Of course, you will choose to leave the site with the possibility of not returning back when the content is difficult to find on a website.
Quite obvious.
We understand the first impression matters. A professionally designed website likely to attract more customers than a poorly designed one. Website design and webpage layout are very essential when it comes to the success of a business especially when it's solely online.
Apart from attracting more visitors, it's also important to keep them engaged right from the start. In this digital age, live chat is a must, having live chat will help customers getting quick answers. It can also help you to analyze the engagement.
The flow goes like this,
More Traffic —> More Visibility —> More Engagement —> More Leads
And the ultimate outcome is the "More Revenue".
2. Content Is The Key To Success
Inbound marketing is all about providing remarkable content to your users. If you can create the educational content that addresses users needs and problems you will be able to increase their engagement.
The first step is to plan an inbound marketing strategy to create quality content for each one of the four stages.
For each stage of inbound marketing, there are effective techniques and inbound marketing tools to help you create the content that addresses the unique need of the users until they become your quality leads.
Here are some tips for quality content creation,
Be real
Include images and videos to keep the engagement.
Keep it simple and to the point.
Create content for a targeted audience.
Proper text formatting and font
Make it easily accessible.
When people arrive at your website via a search engine they expect quality content from you. And the only way to provide quality content is by optimizing it. If you're looking to optimize your content but don't know how and where to get started then give try to some of the content optimization tools.
3. No Way Without SEO
Inbound marketing without SEO is pointless because it means your great content may not be found quickly enough to make a difference. Without SEO you would have to rely on word of mouth, paid advertisement to be found.
When we are using a search engine, we are looking for information to solve a problem. Potential clients want to know more about how to get better or overcome the challenges they face. We generally tend to prefer the results on the first page.
SEO is not just about improving your ranking- it's about getting your website in front of everyone and reaching more potential customers and helping more people find what they are looking for. If you want to beat your competitors in SEO rankings, you have to go beyond the basics.
4. Email Sign up Content
Now its time for you to go one step further and plan for an email sign up content that offers some of the best insights of your business.
You need to make sure you craft your email for your potential leads. Without a solid strategy, you can not take that risk of sending emails to them. There are many ways with which you can drive traffic to your website using Email marketing
The signup content has to be innovative with headlines that people should find difficulties to ignore.
5. Let The Social Media Trend You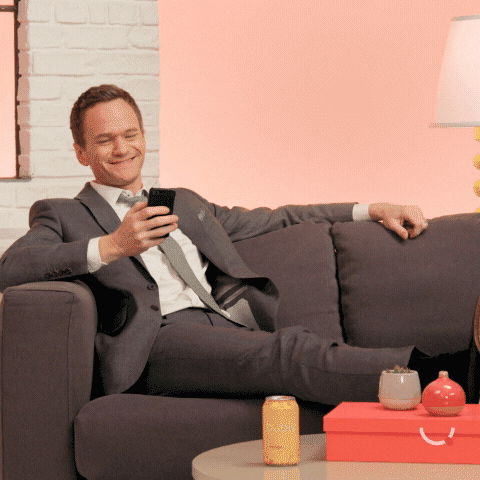 Now that you are producing highly-valuable blogs and a cutting edge email content, it's time to trend the content on social media and maximize your reach.
You don't want your content to just sit on your website and no one reading it, do you?
Of course not !!!!!
Without social media, you have fewer platforms for spreading your business throughout the world. Everyone knows how social media is growing rapidly and that too without any end. You must dive into it and subtly promote your business.
6. The Landing Page Is a Magical Destination
Landing page a single web page and the only purpose of it is, getting users to take action. There is a reason landing pages are only one-page in length. If you want people to take action, you don't want them to research, analyze and even read.
You have only 10 seconds or maybe less than that to catch their attention. Good news that there are many ways to get that attention.
Make sure the user can do one (and only one) action on the landing page like make a purchase, start a free trial.
Use a clear and precise headline that describes your point.
Focus on what your customer needs and not what your business does
Landing pages are a very important part of digital marketing, you can capture more leads with inbound marketing technique.
7. Create a Product Video
Who wouldn't like the opportunity to see a product in action while explaining it?
Think from your own perspective, do you prefer to read a long page full of text or rather prefer to watch a quick video to learn more about a new product? If you are one of that 80 % of the population then you would rather watch a video than reading a blog.
Product video is definitely a powerful weapon. Whether it's breaking down a complicated process, features about your product, or illustrating how to get in touch with your company, explanatory videos not only helps you build trust but also provides a lot of value to your existing and potential customers.
62% of the consumers watch product videos before making an actual purchase.
8. Automate your Inbound Marketing
Bravo!!!!! You have successfully implemented your inbound marketing strategy and you have more than expected leads.
Then, after that what?
Now, how are you going to deal with all of those leads physically?
Not possible right?
But you still have two options:
Hire more employees and make your sales team bigger.
Or simply automate your sales process.
Because without the inbound marketing automation you obviously not be able to handle the gush of leads on your website.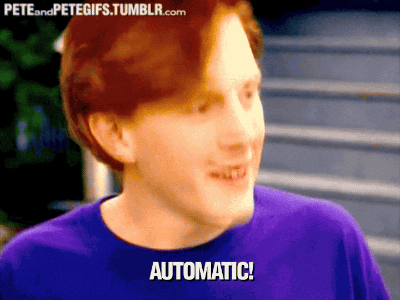 Use Inbound Marketing Proposal
If you are digital marketing agency and helping your clients to growth hacking for internet companies (SaaS, eCommerce, etc) and pitching your services, you have to use a convincing inbound marketing proposal. Stunning design, logical structure and convincing copy of proposal template will help you close more inbound marketing projects.
Wasn't that easy?
I hope these tips gave you a broad understanding of how you can use inbound marketing to generate leads. If you have tried these tips before and haven't worked for you, you can still give them another chance and pour all your heart and effort into it.
Because "Chance is never a last it's always a second last"
P.S: You can turn your visitors into loyal customers through email marketing as well.