Guidelines to Write a Consulting Proposal
Even though the sales proposal is not really a secret ingredient to your recipe for success but the humble truth is, its an inevitable part of your sales process. When it comes to building a consulting business, you should be able to craft an effective consulting proposal.
Unfortunately, many consultants fail at this stage, they assume that they know what is best for their clients and what they are searching for. An effective consulting proposal is something that accurately reflects and addresses the client's needs.
Its easier said than done right? But don't worry- In this post, I'll walk you through everything that is needed to craft an effective consulting proposal, including:
What is a consulting proposal?

Who writes it?

Things that stop prospects from signing on your consulting proposal

Must have sections in a consulting proposal
Are you ready?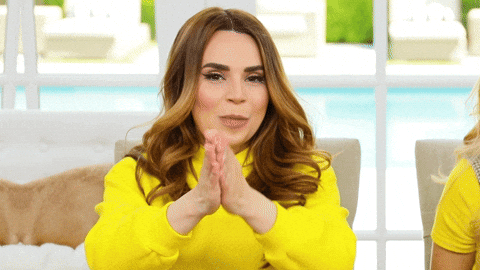 What is a Consulting Proposal?
When an organization needs assistance in fixing the budget, organizing marketing strategy, or reshaping the company, they ask a potential consultant to write a consulting proposal for the project in hand.
A consulting proposal is a document that outlines how that particular consultant will approach and complete the project. It covers all the areas of the project including the client's obstacles, consultant strategy, timeline, and a complete budget. 
Who Needs a Consulting Proposal?
A business consulting proposal is written by a business consultant who intends to provide a solution to a huge range of business issues. 
Life as a consultant is always interesting. There are already so many businesses out there that requests the proposals from the experienced consultants, it is up to each consultant to research the particular business and create a proposal that'll help the consultant stand out from the crowd and get hired for the job. 
In simple words, consultants use a consulting proposal to actually sell himself and his experience and explain why he is the best person for this job as a consultant. 
Here are 10 core types of consultants in the consulting industry who needs this consulting proposal,
Project management consulting
Brand management consultant/branding consultant
Marketing consultant
Engineering consultant
Technology consultant (SAP, Oracle, SalesForce.com, etc)
Product marketing consultant
Strategy consultant
HR Performance Review Consultant
Organization Design Consultant
BRPE Consultant
Things That Stop Prospects From Signing On Your Consulting Proposal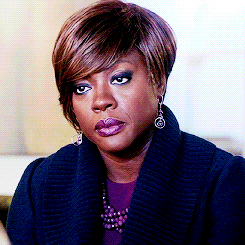 Business proposal failures are often caused by the mistakes that can be easily avoided with a little bit of attention to detail and strategic planning. Here are the three most common mistakes consultants make when creating a business consulting proposal:
Lack of details:

In order to keep it brief, short, and concise; many times consultants sacrifice on the details. Because of lacking details, prospective clients may assume that you're not the best person to identify their problems and help initiate changes. 

You're not reaching the decision-maker:

Irrespective of the fact that your proposal is well-written and stunning, but if it does not meet the eyes of a person who makes the buying decision, your proposal will unfortunately come back unsigned. 

It is not personalized as per your client's needs:

The greatest crime of any consulting proposal is failing to understand the client and their needs. 
Always remember only a consulting proposal that is comprehensive, relative, and impressive will have a higher chance of getting your prospect on board. 
Therefore, next time when your prospective consulting client (who seems interested) suggests "Just send me a proposal"- push back and ask your client these questions.
Can we discuss some of your challenges further to help us create the best solution for you?

Can I get some inputs from some of the other stakeholders to make sure my proposal and recommendation take everyone's needs in account?
These questions will help you avoid the common mistakes stated above and create a consulting proposal that is clear, straightforward, and effective. 
But when do you think is the right time to ask these questions? Let's find out in the next point.
The Preparation Before Writing Your Consulting Proposal 
Tip 1: Set Up a Meet or a Phone Call
Sounds like an obvious first tip right, but make sure before you even begin writing your consulting proposal, sit down, and talk to your prospects about their needs.
Because you know the secret to winning more and more deals lies in understanding the client's behavior, discovering what exactly they want by asking questions (there you go), and then presenting that information in the order that guides them to make the deal.
Tip 2: Let Them Do the Talking
Listening is the most critical thing in writing a winning consulting proposal. So be attentive, focus on the client with high concentration, and be interested in what they have to say. But this doesn't mean just literally sit back and listen, throw in some words in between, and show that you understand and you're interested as a gesture of support. It's a subtle form of reassurance.
Tip 3: Try to establish a personal connection
Imagine this scenario, there are two cafes one next to the other and lets assume their prices are similar. The first one's owner usually chats with you before he gives you your regular cappuccino and also lets you know about the new additions in the menu. The other cafe is also fine, it's owner usually deliver your cappuccino with a smile on his face. That's it. 
So, if you have to choose between these two then which one would you choose? 
Hands down, the first one.
People appreciate it when we try to connect with them. This is why while talking to your clients approach them by asking about their day, work, or family. But be careful though, as you don't want to cross the fine line between caring and annoying.
Tip 4: Choose the Right Proposal Template
More than having some ready language, the consulting proposal template helps you set the 
Clear structure

to your proposal that is easy for your prospect to navigate your understanding of the client's problem, your proposition, approach, capabilities, timeline, showcase other work and quotation

, 

The right tone

that makes easy for your prospect to see that you are already involved with him/her to solve the problem

The right visuals

which enable the prospect to subconsciously engage you for the next stage.
Major Components to Include in a Consulting Proposal
Consulting proposals that converts have a clear logical structure that supports the decision making process. Here's what you must include in your consulting proposal: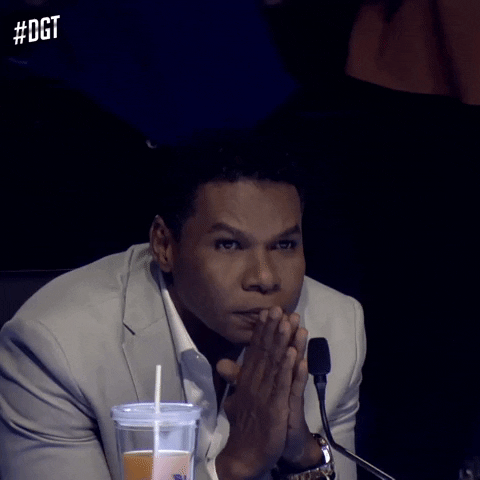 A Compelling Cover Letter
You need to set the expectations right from the start and the cover letter of your proposal is something that gives the teaser of your consulting startegy and encourages them to read the rest of the proposal. Follow the below structure for writing a compelling cover letter,
The problem/goal

The expected result

Address the competition

A clear call to action
Specifications About the Services
This portion of your consulting proposal should give specific details about the work you'll be doing. Here are some examples of the business consulting services you can outline in this section,
Coaching Services and Interim Services:

Company lose skills when managers or specialists are temporarily out of action. Explain how your consultants can give the support the company requires. 

Finance Management:

Explain how you will help them in budgeting, planning and forecasting.

Organizational Management:

Explain how'll provide the best possible services regarding organisation and IT check.

Risk Management:

In order to avoid risks it is vital that they are recognised, classified and evaluated. Explain how your consultants can help secure the future of the company.
Timeline
The timeline table is one of the most crucial elements in your consulting proposal. No matter how the timeline table is built, the following key prices of information needs to be captured by a consulting proposal timeline,
List of activities to perform

The dates on which the activities should be completed (start and end time)

Expected duration required for each task
A detailed breakdown of your timeline will give your prospect more confidence that you can make their project successful.
Investment 
Write a section showing the fees you will need. While writing the investment section make sure to highlight your previous work and consulting experience. This will make it crystal clear that your charges are according to the experience. 
Proof of Past Work
The purpose of the case study in your consulting proposal is to tell potential customers how a similar customer succeeded in their business with your services. You can fill out this section with the expertise you have, the awards you won, the big list of your happy clients.
A great case study in your proposal gives prospective clients a real insight into the benefits of your consulting services and also an idea of what it's like to work with you.
It can make your clients visualize themselves working with you. 
Do your best to make them feel secure if they decide to hire you.
Terms and Conditions
Always keep the contract and your terms and conditions part of your proposal and get them signed together to avoid future conflict.
Next Steps
It is where you need to explain in-depth what you want your client to do next to get the things rolling. You can include something like,
Sign the proposal (digitally with e-signature)

The initial amount to be payable while signing the contract

Schedule the next meeting call to discuss further steps.
Don't expect to submit your proposal and assume your work is done. Take the initiative to indicate you'll be in touch to discuss the proposal further.
Wrap Up
With all this is in mind you should be able to create your own consulting proposal template.  I hope this guide helped you clear so many doubts about the consulting proposal. If you are still feeling it a bit challenging, then you can always use our customizable and free consulting proposal template to create a winning proposal in a matter of minutes.