Guide to Write a Social Media Proposal
When it comes to boosting the overall exposure of your brand, there is no form of marketing that shifts faster than social media marketing. Don't believe me? Well, let me give you a practical example.
Go to your Facebook account and type any brand name that comes to your mind in the search bar. I bet you will find a Brand Page present. 
Every major business requires a solid social media presence to connect and engage with its potential customers. Due to this, the hunt for good social media marketers is growing vastly. 
So if you're one of those social media marketers who want to win over your potential clients and show them how you can help them grow their brand with your influential social media marketing strategies, then you need a powerful social media proposal.
A great social media marketing proposal always paints a picture of the future for your prospect in which your prospect has overcome the hurdles and solved their issues with your social media marketing services. This step-by-step guide will help craft the exact similar social media proposal that tells the future. 
Let's get started
What is a Social Media Marketing Proposal?
A social media proposal is a document designed to convince prospective clients to invest in social media marketing services. 
Whether you're just getting started as a social media marketer or an owner of a big fat social media marketing agency, the business proposal is the best way to showcase your skills. It covers all the areas of the social media campaign including the client's obstacles, social media strategy, timeline, and a complete budget. 
Why Your Social Media Proposal Isn't Converting?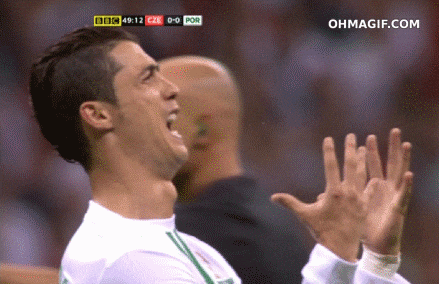 Unfortunately, still too many social media marketing agencies create their proposals unknowingly in the wrong way. And that is leading them to more and more proposal failures. When creating a social media marketing proposal here is the general strategy social media marketers follow:
The Wrong Approach
They set up a meet or a call with their client and talk about their social media campaign needs

After the meeting call, they dream about big ideas and plan for their campaign.

They write the proposal and pitch some of those big ideas into it thinking it would impress them.

Submit the proposal and wait for the client to give feedback.
The Biggest Mistake
If you see with the naked eyes nothing is wrong with this approach. Some of you may even find this method similar to your proposal creation process.
But no, the biggest mistake with this approach is, with the help of a proposal you pitch your big ideas and try to impress your clients. 
A proposal is not a document to pitch your ideas and plans.
The proposal is an agreement between you and your prospect that effectively communicates the unique problem your prospect is facing ( in their own words) and presents the solution of their challenge with your expertise, reputation, and proven client outcomes.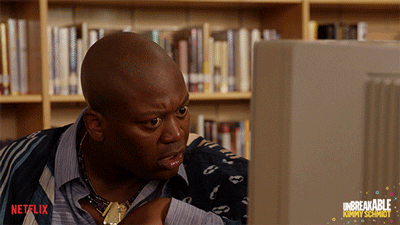 The Correct Approach
Set up a meet or a call with your prospect and discuss their objectives, goals, and vision for their social media marketing campaign (

by not pitching your "big ideas"

). Focus on deeply understanding the client's desires and objectives.

After the initial call if there are still more open questions about the client's goals, needs, and vision for the campaign, schedule the second call, and clarify more details.

Never send a proposal until you and your prospect agree on what is going to be in that proposal. 

Write a proposal that summarizes everything that you and your prospect discussed over a call with pricing details.

Again remember no surprises and no big ideas. 

Submit it and follow up to ask if they have any questions or any clarifications on the social media marketing campaign strategy. 
Are you noticing the big difference now? 
This method focuses more on understanding your client's needs, building an emotional connection with them, and proposing a solution that best fits their needs.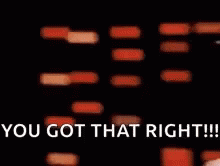 Questions to Ask Before Putting Together a Proposal
Now you know the secret to winning more and more deals lies in understanding the client's behavior, discovering what exactly they want, and then presenting that information in the order that guides them to make the deal. 
Use the following questions to get to know your prospective client,
Question 1: What do you hope to achieve with this social media marketing campaign?
This will let you know how much they value social media platforms in their marketing efforts and it will also help you get some idea about the results they are expecting.
Question 2: Who is your target audience?
This will help you understand their audience so that you can build the content for them
Question 3: What type of content you wish to create for your audience (videos, images, infographics, blogs, etc)?
This will help you create the right kind of content to reach your client's audience. 
Question 4: Which social media channels are you maintaining?
This will give you an idea about their existing social media channels.
Question 5: Have you ever done any social media marketing for your business or this your first time?
If you get the response as "yes", then you can use their previous campaigns as a guide to form ideas and improve their existing results.
Lucky Seven- 7 Sections to Include in Your Social Media Marketing Proposal
Engaging Cover Letter
A compelling cover letter is the best way to stand out from the rest while pitching your social media marketing proposal. The cover letter of your proposal is something that gives the teaser of your social media marketing strategy and encourages them to read the rest of the proposal. Here are a few tips to have a perfect cover letter for your social media marketing proposal,
Start by addressing your prospect

Instead of a descriptive introduction, get straight to the point

Express the understanding of their pain points and convey the benefits of your social media marketing services

Highlight what sets you apart

Make yourself accessible with a strong CTA
Value-Driven Deliverables or The Recommended Solution
The scope of services section in your social media marketing proposal shouldn't just give your prospective clients basic information about what you do, but it should sell you and your services right away. 
This portion of your social media marketing proposal should give specific details about the work you'll be doing. Here are some examples of the social media marketing services you can outline in this section,
Social Media Profile Management:

Include how you will handle many of their social media profiles and communicate with millions of people through different platforms at the same time.

Content Creation and Posting:

Explain the type of content you'll create and post on their social media platforms that would engage their audience.

Analytics and Data Reporting:

Explain your process of analyzing the result and also your reporting format.

Social Media Advertising:

Explain how you'll ensure to capture their target audience's attention with attractive social media advertising. 

Reputation Management:

Explain how you'l

l

ensure to maintain your client company's reputation on priority before actually starting to post and create brand awareness.
Timeline
Every successful social media marketing proposal is backed with a solid plan of action- the timeline. The timeline table is one of the most crucial elements in your social media marketing proposal. The more realistic it is, the more your prospect can gain clarity of when they can expect to see the result. That's because
It describes the steps you will take and how you'll plan to meet each objective.

It details the people involved 

The strategy to accomplish your plan

The deadlines for each task.
Split your timeline between daily, weekly, and monthly responsibilities,
Daily responsibilities

such as sharing one relevant article on social media platforms and responding to calls or messgaes.

Weekly responsibilities

such as Twitter, Instagram, Facebook posts or YouTube videos

Monthly responsibilities

such as analytics and data reporting
Investment Fee Table
All the portions of your social media marketing proposal right from cover letter to timeline are interesting to read but they don't mean a thing if you fail to impress your prospect in the pricing section. Indeed it is the second most important part of your social media marketing proposal.
Incorporate interactive price tables with a variety of pricing options where customers can modify the quantity, select services that suit their needs.
P.S: Unless you use any sophisticated tool you can not create an interactive pricing table in your business proposal.
Targeted Case Studies
With social media marketing services, buyers sometimes need help to understand how your services fit their situation or the problems they are facing. And a well-written case study is a story that talks about how your services have improved one of your customer's business and made a positive impact on their business growth. 
Here's a simple structure you can follow to write a targeted case study,
Add an engaging title

Give a brief introduction of your previous client

Get the reader's attention to the actual problem such as they were not able to reach new visitors from different countries or they needed to improve their engagement with the people online.

Explain how did you help the client reach their goal with your social media marketing strategy

Describe the end result- before and after
Terms and Conditions
Always keep the contract and your terms and conditions part of your proposal and get them signed together to avoid future conflict.
Next Steps
It is where you need to explain in-depth what you want your client to do next to get things rolling. You can include something like,
Sign the proposal (digitally with e-signature)

The initial amount to be payable while signing the contract

Schedule the next meeting call to discuss further steps.
Don't expect to submit your proposal and assume your work is done. Take the initiative to indicate you'll be in touch to discuss the proposal further.
Wrap Up
With all this is in mind you should be able to create your own high-converting social media marketing proposal template.  
But if you are still feeling it a bit challenging, then you can always use our customizable and free social media proposal template to create a winning proposal in a matter of minutes.