Guide to Write a Graphic Design Proposal
Undoubtedly Harry Potter unarmed is a great wizard. But when armed with his phoenix featured holly wand he is G.O.A.T.  You too may be a talented graphic designer but there are already a lot of graphic designers out there in the industry and to amaze someone with your talent, you'll need a weapon- the right weapon. 
And that right weapon is your "graphic design proposal". With the right graphic design proposal in hand, your chances of closing the deal can be multiplied exponentially.
Graphic designers, however, often perceive these documents as unnecessary or even a waste of time. And that's completely reasonable because as a graphic designer you can't afford to spend three to four hours on perfecting each proposal rather you'd spend that time on the actual design job.
Now, imagine having a graphic design proposal template by your side that can help you convert.
In this guide, I'll show you how to create a graphic design proposal template that you can customize for individual clients in a matter of minutes. 
Why should you use templates for your graphic design proposals?
Creating a proposal template is one of the best ways to make the proposal development process as simple and as quick as possible. You need certain elements in your proposal, whenever you present your graphic design services to potential clients such as the evaluation of the problems that you can fix with your design services, the list of goals for the project, a realistic timeline showing each phase of the project and the related cost.
There are many benefits of putting these elements in a graphic design proposal:
All the information stays in one place: You don't have to browse through dozens of files to pull information about different elements of your designing process.
Offerings and pricing remain consistent: Your template will include a list of your services and pricing for each service. This means you don't have to worry about creating a pricing plan for every job as the base prices will be already there in the template. You'll only need to customize as per their service requirements.
You can move swiftly: Imagine your prospective client liked the elevator pitch you just shared and he wants you to send him the proposal along with all the details "immediately". In such cases, you need to get your proposal in front of your potential client as quickly as possible so you don't lose a business. So this is where the templates come in handy. 
You can personalize the proposal in a matter of minutes: There will be some obvious places where each template can be personalized: the client's contact information, the client's pain points, their goals. A few tweaks in the template can make your proposal ideal for your potential clients.
Find out what is holding back your potential client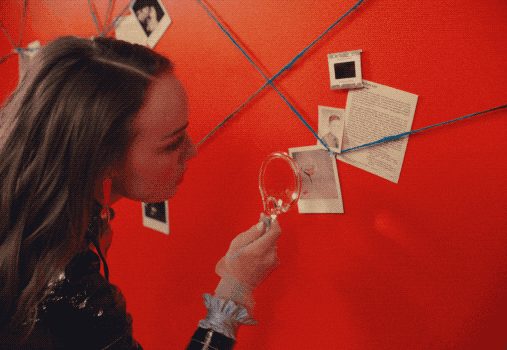 To avoid the misleading approach, always schedule a meeting or a call with the client DECISION MAKERS. 
During this conversation, strive to understand all the challenges your prospects are facing and have their agreements on all the points you'll discuss with them. So that you can later position your proposal to solve those issues by summarizing all those points in it.
10 Questions to Ask Before Starting a Graphic Design Project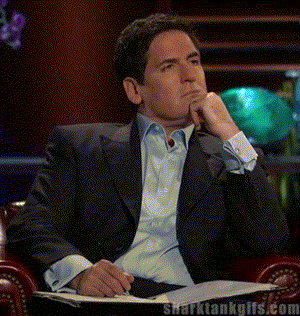 In the world of graphic design, it can be a real challenge to deal with clients who don't know what they want. If you find yourself struggling with getting the right answers, then it might be because you've been asking the wrong questions after all this time. 
So what kind of questions do you ask for a graphic design?
Question 1: Why do you want this project?
While this may sound like a silly question but having the client clarify their reasons for wanting the project summarizes the task's intent.
Question 2: What is the goal of this new project?
This will give you an idea about whether the company is looking for a completely new image or a fresh new look. 
Question 3: Do you want to go with the existing brand color or you have any other color pallet in your mind?
Color plays a very important role in graphic design and especially while designing a company's logo.
Question 4: What type of content will your website have?
When you type the content your client will have on the website you can structure your design accordingly.
Question 5: In 2-3 words, can you describe the feel you want from your site?
For example,
Professional

Bright and fun
This will encourage your clients to dive into some meaningful descriptions.
Question 6: Describe your target audience
When you know the type of people the client wants to reach you can structure your design around it.
Question 7: What are some examples of the site you like?
This is a "when everything fails' ' question to ask because when clients struggle to answer the above question, with the help of this it'll be easier for you to understand their expectations.
Question 8: When do you need this project ready?
In order to meet the client's expectations, you'll need to know the delivery time.
Question 9: What is your budget for the project?
Another big question to answer before you start creating your client's proposal is pricing. During the meeting process, find out at least a rough range of the budget your client has for the graphic design project.
Question 10: Have you worked with a designer before? Tell us your experience
This will give you insights about how the client felt about the past work and what you'll need to do to deliver quality work.
What Elements to Include in Your Graphic Design Proposal?
Front Cover
You only get one opportunity to make a first impression and your only opportunity is the cover page of your proposal. For proposals that are five pages or longer, one should always include a cover page.This may sound obvious but make sure your cover page clearly features,
Name of your accounting firm and a logo

Project title

Date

Contact information (personal contact name, address, country, phone, email, website)

Name of the potential client 
Engaging Cover Letter
Your introductory pitch is nothing but an executive summary of your graphic design proposal.  
It efficiently provides information given in the proposal's body so that the reader can quickly summarize the main key findings of the entire document. Here are a few key tips while writing an executive summary,
Express the understanding of their pain points

Highlight the benefits they'll get from investing in your graphic design services.

Showcase your valuable assets that sets you apart from your competitors. 

With a strong CTA, recommend which sections of the proposal that a person should read next.
Detailed Specification
Now, after winning their attention successfully, blow their mind away with all the details. In this section, give details about what you are trying to do for your prospect and how you will do it. While doing so, recall the conversation you had with your prospect even before you started writing the proposal.
The best practice for making this section extra powerful is by 
Clarifying the method you are going to be following 

Mention the set of tools you'll be using for this specific graphic design project
The main purpose of this section is to give a rough sketch of the development process you will use for the execution.
Here are some examples of the graphic design services you can outline in this section,
Logo design

Print design

Website design

Brochure design

Packaging design

Hoarding design

Flyer and visiting card design
Timeline
The timeline table is one of the most crucial elements in your graphic design proposal. The more realistic it is, the more your prospect can gain clarity of when they can expect to see the result. 
No matter how the timeline table is built, the following key prices of information needs to be captured by a graphic design proposal timeline,
List of activities to perform

The dates on which the activities should be completed (start and end time)

Expected duration required for each task
A detailed breakdown of your timeline will give your prospect more confidence that your agency can make their graphic design project successful.
Investment
The second most important element of your graphic design proposal is the investment fee table. The main goal of a pricing table is to clearly communicate all the information your prospect needs to get them to make a purchase. 
Many graphic designers have a complicated set of offerings that overwhelms the prospect. One way to be clear with the price in these situations is by creating an interactive pricing table.
Use a pricing table with a range of options that let your prospect or customer edit the quantities, select the design services that best fit their needs, and allow them to customize your solution.
Proof of Past Work
The purpose of the case study in your graphic design proposal is to tell potential customers how a similar customer succeeded in their business with your design services. You can fill out this section by including your past work, the expertise you have, the awards you won, the big list of your happy clients.
A great case study in your graphic design proposal gives prospective clients an idea of what it's like to work with you. It can make your clients visualize themselves working with you.
Do your best to make them feel secure if they decide to hire you.
Terms and Conditions
Always keep the contract and your terms and conditions part of your proposal and get them signed together to avoid future conflict.
Next Steps
It is where you need to explain in-depth what you want your client to do next to get things rolling. You can include something like,
Sign the proposal (digitally with e-signature)

The initial amount to be payable while signing the contract

Schedule the next meeting call to discuss further steps.
Don't expect to submit your proposal and assume your work is done. Take the initiative to indicate you'll be in touch to discuss the proposal further.
Final Advice
Remember to use this checklist before you send out your next graphic design proposal.  I hope this guide helped you clear so many doubts about the gra[hic design proposal. 
However, if you are still feeling it a bit challenging, then you can always use our customizable and free graphic design proposal template to create a winning proposal in a matter of minutes.