In this guide, I'm going to show you how to create a business proposal that wins new clients in a fraction of time.
Determine whether the leads meet your requirements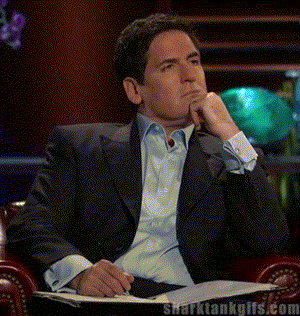 It's easy to fall for the mistake of chasing each lead that comes your way as you aim to expand your business. But remember all prospects are not created equal. 
And only after qualifying your potential lead, you'll know whether it's worth spending your time and energy on the process of proposal writing. But how do you do that?
Simple, by asking questions. Lead qualification is challenging but if you come up with customized questions, you can seek the right information from the client. Below are the 3 main areas you should focus on when asking the questions.
Decision-makers
How do they make buying decisions?

How many people are involved in their decision-making process?

How does their typical buying process look like?

How long do they usually take to buy any particular service/product?
Needs
What they need and what results they are expecting to get?

How those results are going to affect their goals, their team, and their business?
      3. Profile
How much they score in your ideal client profile?

What kind of business are they running?

How large is their organization?

Do they match your ideal client's geographical location?

Which tools/services have they used in the past to solve the problem they are currently facing?
Dress up your proposal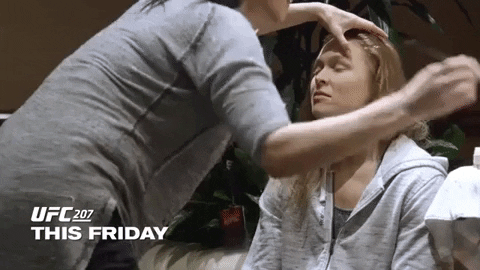 A messy and unattractive business proposal can be a real turn-off to your prospective clients. It sends a message that you didn't care enough to make your proposal look good. So, make sure you include the following elements in your business proposal,
Table of Contents
It is sometimes overlooked but is still a major part of a proposal design.
All business proposals must include a table of contents as it gives readers a route map to go directly to a particular section.
Visuals
Visuals such as maps, graphs, infographics, screenshots, and photos complement your business proposal to another level.
You can also include the video testimonials of your other happy clients.
Essential ingredients of a winning business proposal
Even though the exact format of business proposals varies depending on the company and the project, the typical sections you should include in your proposal are these:
Cover image: You only get one chance to make a first impression and the cover page of your proposal is your only chance. A cover page of your business proposal should look neat and should be easy to read. Here's a checklist for your cover page,
Name of applying organization and logo

Project title

Date

Contact Information (personal contact name, address, country, phone, email, website)

Name of the client you are applying to
Business introduction letter: The cover letter in your business proposal sets the tone for the rest. The best practice of writing an impressive pitch is using your prospective client's words to them. This means simply describe the problem they are facing. Your cover letter should include,
Opening paragraph

Reason for the pitch

Showing you understand the problem

Benefits of your solution

Goals
Outline of your solution: Giving too many details about the solution is the biggest mistake many new business owners make. The details should only be about the approach and not about the solution.
The key here is to give a rough sketch of the method you will use for the execution.

Include the list of the specific business services that are being offered.

You should be ultra-careful about not going into detail.
Implementation Timeline: You must break down all the key steps and the timeline for your client in your business proposal template. Providing an accurate timeline with deliverables allows you to set the client's expectations early. An ideal business proposal template's timeline section includes
List of activities to perform

The dates on which the activities should be completed (start and end time)

Expected duration required for each task
Pricing table: Keep things short and to the point and use a pricing table with a range of options that let your prospect or customer edit the quantities, select the services that best fit their needs, and allow them to customize your solution.
Standard package (includes all the services mentioned)

Less expensive package (where a client can choose the services)

Deluxe package (with extra services)
Why Work With Us: You can fill out this section with the expertise you have, the awards you won, the big list of your happy clients.
Introduction 

Name, faces, and credentials of the people who will be working on the campaign

Client benefits
Case Study/Testimonials: In this section, you can make your clients visualize themselves working with you by telling the past clients' success stories (case studies) with similar issues.
Project goal

Solution

Result
Terms of Services: Keep the contract and your terms and conditions part of your business proposal template and get them signed together to avoid future conflict.
Payment

Warranty

Termination 

Agreement
CTA: It is where you need to explain in-depth what you want your client to do next to get things rolling. You can include something like,
Sign the proposal (digitally with e-signature)

The initial amount to be payable while signing the contract

Schedule the next meeting call to discuss further steps.
Wrap Up
If you follow the tips and the format above, you won't face any challenges and you'll find yourself writing an ideal business proposal, the one that pulls together all the required information concisely and helps the prospect to make an informed buying decision.