1. Who already has an existing ad campaigns running
These are the prospects who have a basic understanding of how advertising works. The important thing here is that they already have an account and they are spending money on Google Ads. So, in this case, you have to take over their account and need to review their current setup for flaws and new opportunities.
You can present a Google Ad Audit to them, and while presenting that, these are few items that you should include in your Audit,
Conversion tracking

Impression share

Channels and locations report

Day/week performance

Ad extensions

Search query report

Keywords

Landing Pages
Google Ad Audits are great to show your prospect that you have ways to improve the performance of their account and reduce costs. It's always a critical step in determining what needs to be improved.
2. Who are doing it fresh
These are someone who has not implemented PPC or Google Ads yet but has heard that it can help them grow their business. So, in this case, they don't have any account running for the audit and they might also not familiar with what to expect from PPC.
Now, this is where your wealth of knowledge will play a big role, just make sure you present the marketing analysis in the most understandable way. These are the few items you should include in your marketing analysis,
Average cost per click (CPC)

Cost per lead (CPL)

Number of visitors via Ads

A maximum possible budget

An example ad

Landing pages
I hope you are clear with two approaches now.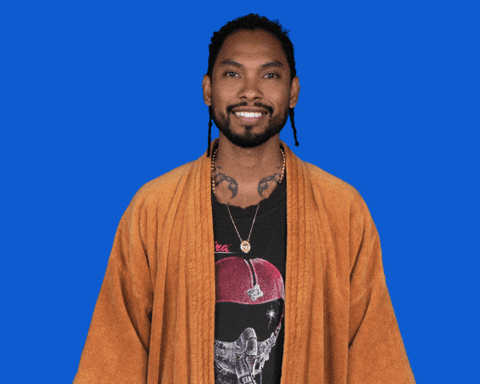 Which Questions Should You Ask During The Initial Consulting?
Okay, so after knowing what type of your PPC prospect is, the next thing you need to understand about them is what exactly your prospect wants to sell through their PPC campaigns and to whom. So use the following questions to get to know your clients,
1. What products or services do you want to target for your PPC campaign?
2. Who is your target audience?
3. Which are those five keywords you would type in Google search for describing your business?
4. Can you provide details related to your previous PPC or Adwords campaigns if any?
5. Reasons for which you want conversions,
To get more leads
To increase sales
To increase traffic to your site
To get more phone inquiries
6. What are the names of the five biggest competitors of yours?
7. What makes you different from them?
8. What would be your available budget for your PPC campaign?
9. What is the proposed timeline?
So, before you start writing your proposal make sure you ask these questions.
What Makes A PPC Proposal Effective?
So now you've got some new prospects lined up to whom you want to pitch your PPC services, all you need is a solid sales proposal that'll help you outline your PPC services in an outstanding way.
The best PPC proposal is the one that,
Shows that it fully understands the needs of your prospects,

Convinces that you are the best solution available to them,

Inspires them to take action.
I know this is a bit overwhelming; which is why I'm going to give you some amazing tips to make your PPC proposal effective and ideal.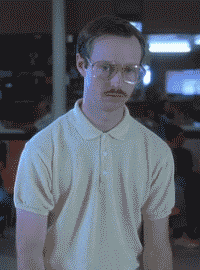 Let's have a look!
1. Initial Consulting
Before you even begin writing your PPC proposal, make sure you sit down and talk to your prospects about their needs. Because you know the secret to winning more and more deals lies in understanding the client's behavior, discovering what exactly they want and then presenting that information in the order that guides them to make the deal.
That's why try to get as much information as you can about your lead, their products/services, their target audience, their goal etc so that your proposal hits the right spot.
2. Initial Research
Start with your initial research based on the information provided by your lead. The key to any successful PPC campaign is keyword research. Keyword research is the best way for showing your ads in the right place and at the right time.
That's why in the initial research make sure you do a little keyword research and present the analysis with sample ad copies which are specific to your prospect. These personalized ad copies will help your lead connect with you in a better way.
3. Building A Customized PPC Proposal
Everyone knows that nobody writes each proposal from scratch and uses proposal templates to pitch their services. And the reason is quite straightforward- they are time-consuming. But even while using a proposal template or a sample proposal, personalization is a must for each proposal.
You can customize your PPC proposal in many places such as sample ad copies that directly talk about your prospect's products/services. I would suggest you find every other opportunity to make your PPC proposal template customized as per your prospect's specific needs. Offer them particular strategies and tricks which will help them accomplish their goal.
4. Keep It Simple And Thorough
Don't scare off your clients at the start with too many facts and stats, trim down all the fat and you'll have a stronger and more convincing PPC proposal for your client. In some cases you will be sending proposals to such clients who might not have heard about PPC, so be sure to avoid jargon.
Highlight just 2-3 key factors- those that are specifically crucial to their current marketing objectives and explain those in detail with easy to understand terms and phrases.
8 Crucial Components Of PPC Proposal
1. Proposal Cover Page
You only get one opportunity to make a first impression and your only opportunity is the cover page of your proposal. For proposals that are five pages or longer, one should always include a cover page.
A cover page should be elegant and easy to read. You may also include the images but make sure not too many. Usually a good PPC cover page should include,
Name of applying organization and logo

Project title

Date

Contact Information (personal contact name, address, country, phone, email, website)

Name of the client you are applying to
Pro Tip: The cover page of your PPC proposal doesn't have to be glamorous, simple is always better than better, but it needs to be well-designed.
2. Kickass Introduction Pitch
Your introduction pitch is nothing but an executive summary of your PPC proposal.
You know your prospects are busy, perhaps they don't have time to take a look at the entire document. Hence the executive summary might give them the only details to make the choice without needing to read the rest of the proposal.
The problem? Well, your aim should be getting them to read the proposal till the end, so that they don't miss any vital piece of information that they should know before the PPC campaign begins.
Here's how you can do it,
One, show your prospect that you know their business and you care for their aim.
How will you do it: By presenting all the research you did when putting the proposal together.
Two, Make your proposal believable.
How will you do it: By showing Google Ad audits and the marketing analysis that they are familiar with.
Three, Give them the strong call to action.
How will you do it: Recommend which sections of the proposal that a person should read next.
3. Detailed Specification
Now, after winning their attention successfully, it's time to blow their mind away with all the details. In this section, give details about what you are trying to do for your prospect and how you will do it. While doing so, recall the conversation you had with your prospect even before you started writing the proposal.
The best practice for making this section extra powerful is by clarifying the process you are going to be following and the set of tools you'll be using for this specific PPC campaign. You should include the KPIs (metrics) you'll be using to determine the success of the PPC campaign.
Make this section easier for your prospect to understand what are all the PPC management services you're offering them. This means explaining to them the entire process in terms they're familiar with, this will make them more comfortable about the information you've included.
4. Proof of Past Work
You know you have skills and abilities. Now is the time to show off.
Here's your chance to make a genuine relationship. You can fill out this section with the expertise you have, the awards you won, the big list of your happy clients.
This is where great storytelling really comes into play. Make your clients visualize themselves working with you by telling the past clients success stories with similar issues.
Do your best to make them feel secure if they decide to hire you.
5. Timeline
Break down all the key steps and the timeline for your client. Providing an accurate timeline with deliverables allows you to set the client's expectations early.
To go beyond the standard timeline, you can also include a separate client-side dependency timeline that outlines what you'll need from the client's side and when. This will show the client that you have a very in-depth understanding of your work. And plus outlining the client's deliverables will also make them aware of what you will need from them and can make them put things in place from the beginning.
6. Cost And Budget
Now is the time to include the detailed breakdown of the PPC campaign expense and how this relates to the client's budget. Make it clear that what is included in the quoted price, what services are chargeable extras if requested.
Keep things short and to the point and use a pricing table with a range of options that let your prospect or customer edit the quantities, select the PPC services that best fit their needs and allow them to customize your solution.
7. Terms And Conditions
Always keep the contract and your terms and conditions part of your proposal and get them signed together to avoid future conflict.
8. Next Steps (Clear Call To Action)
It is where you need to explain in-depth what you want your client to do next to get the things rolling. You can include something like,
Sign the proposal (digitally with E-signature)

Initial amount to be payable while signing the contract.

Schedule a next meeting call to discuss further steps.
Don't expect to submit your proposal and assume your work is done. Take the initiative to indicate you'll be in touch to discuss the proposal further.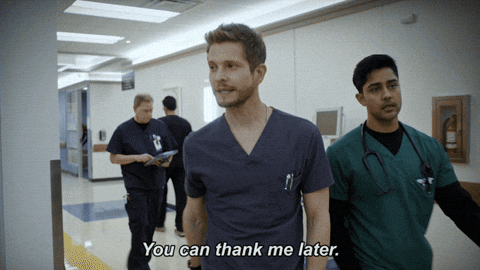 5 Potential PPC Management Services and Your Process
Now is the time to give a brief about your potential PPC services to your client. The following are the most common PPC management services you must include in your PPC proposal.
1. Assign a PPC Specialist to Your Account
Let them know that you'll assign a search engine marketing specialist specifically for their account. Tell them that this highly experienced PPC specialist will learn more about their business and then he will create a strategy that works for them.
2. Identify Keyword Opportunities for Your Business
Explain your process to find the best keyword opportunities, the keyword research tools you'll use and the metrics based on which you'll select keywords. Here are some of the metrics you can include,
Search volume

Addressable audience

The competition

Cost associated.
Make sure to highlight that your goal here will be to spend money on the most cost-effective keywords.
3. Ad Creation
This will include how your team will write the headline and description of the ad to specific keywords, audience, and location. Explain that your team will also conduct A/B testing to identify which are the high performing ads to get more clicks to their website.
The aim of this service will be to develop effective PPC ads that get more traffic and sales to your prospect.
4. Monitor Ad Performance and Optimization
Mention that how your team will keep an eye on your campaign daily, weekly, and monthly. If any key metrics begin to decline, you will detect it through continuous monitoring and you will pause the low performing ads and make necessary adjustments to reverse the decline.
5. Reporting And Communication
Now, in the end, you can ensure that your PPC specialist will prepare a monthly reporting to have a review with the prospect. This report will be based on the metrics that are important to their business such as,
Conversions

Cost of sale

Conversion rate

ROI
A proposal is not a final contract, therefore, be ultra-careful about not giving comprehensive details about the services, but you can reveal the means by which you will fulfill your prospect's needs.
Wrap Up
So, before you begin writing the first draft of your PPC proposal go through this guide. I hope this guide helped you clear so many doubts about the PPC proposal.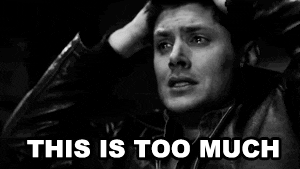 If you are still feeling it a bit challenging, then you can always use our customizable and free PPC proposal template to create a winning proposal in a matter of minutes.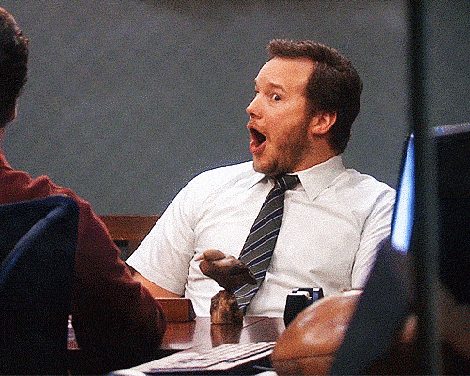 Want to Watch This Guide, here is a video to PPC Proposal ?