How to boost productivity with proposal software?
How would you describe your current proposal process? Does your proposal team spend hours searching for the standard proposal content? Do you follow color-team terminology to identify who's done what? Do you manually track each team member's tasks to determine how much proposal work is done/left?
Now that I have your attention, spare a few seconds to think about your proposal process and how much of the work you've automated really?
Do the following tasks sound familiar?
Coordinating with the proposal team for any suggestions

Scrolling through the client data

Examining acronyms in the document to ensure they are accurately defined 

Adding, removing, or clarifying industrial terminology and jargon

Editing the work of a technical team member or rewriting it to make it more readable and understandable

Making dozens of calls just to schedule another important meeting

Gathering reviews and feedback on the initial draft of a proposal
If you're not using an automation tool for your proposal creation and management process then I bet the above manual tasks are familiar to you.
Do you ever wonder if your sales team's ability and efforts could be better utilized? If only there is a better way to improve your team's productivity?
What if…
You get a set of pre-built proposal templates using which you can create a proposal in just a few minutes?

You could invite your internal team members from the sales, pre-sales, marketing, accounting, legal teams to work together on a single copy of the sales proposal?

You get precise intelligence to help you, track how the client is interacting with your proposal?

You could get the contracts signed remotely by several participants and seal the deal faster?
Enter Proposal Software!!!
It's a tool intended to streamline the proposal management process and boost the productivity that the sales team requires to complete it effectively. It involves creating proposals, collaboration with the team, managing proposal content, sending & tracking proposals, checking performance using a proposal dashboard.
But why such luxury items? Isn't a business proposal just a sales document?
Often executives are seen asking, "Isn't a sales proposal just another business document? Why do you really need a fancy, specialized tool just to create that document?" 
I mean yes, business proposals are just like any other business documents comprised of content and infographics. But it's not as easy as it sounds, only your proposal management team knows the real struggle behind developing a winning business proposal:
Missed deadlines

The pressure of win or lose situation

No easy access to specific data or company reports 

Misleading file-sharing or email trail
Let's be clear: It's not the people but it's the proposal management process that needs to be corrected. It's time to go for the right process that converts, automates most of the mundane tasks involves in structuring and managing proposals. 
Your proposal team needs a tool to help increase collaboration among team members and bring more transparency as well as clarity to everyone involved. 
Learn more about the features of proposal automation software.
How a Proposal Management Software Can Help Your Sales Team Improve Productivity
A proposal automation software comes with its own set of benefits and gives you ways to grow your sales. Here's are those,
Benefits of using a proposal automation software:
1. It Saves the Amount of Time It Takes to Draft a Proposal
Believe it or not but every successful deal requires an effective sales proposal and drafting such proposals every time while pitching your product or service is a total waste of your valuable time.
This is where proposal templates come in handy. A business proposal software provides templates that offer a pre-build structure using which you can create customizable proposals in just a few minutes. These templates can be very helpful in minimizing the time it takes to draft a proposal.
But how do you select an ideal proposal management software? Here are 9 critical features to look for in a proposal software.
Not just the features, non-feature aspects are equally important for the evaluation process. Learn more about all the non-feature aspects of a proposal software.
2. It Eliminates the Need for Team Meetings
Meetings- they are a big part of a sales proposal process. And when such meetings go out of control then the productivity either drops down or completely stops. 
With proposal software, you can eliminate the need for such team meetings, as it allows you to invite your internal team members from sales, pre-sales, marketing, accounting, legal teams to work together on a single copy of the sales proposal.
And with this superpower, you can precisely know their feedback/review comment, contribution to the proposal, and incorporate changes to one single-online version of the proposal.
3. It Provides a Sales Intelligence
When you send sales proposals as an attachment via email, you can't really know whether a client has opened a proposal or not. And just to get no response, you keep throwing darts in the dark and by that, we mean you keep sending too many follow-ups emails.
A proposal software provides precise intelligence to help you, track how the client is interacting with your proposal. You will know exactly when your client has opened the proposal or which section s/he has spent more time on. These intelligent inputs will put your sales team in a lot better position to communicate with the client.
4. Get the Quick Acceptance with Online Signature
Signing a contract can be time-consuming and it also requires a lot of paper archives.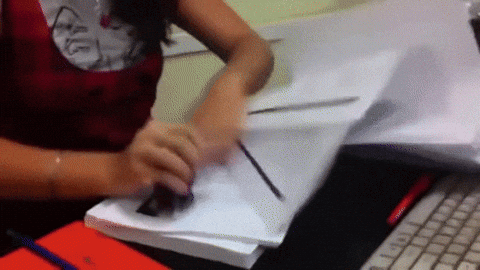 When you sign a contract online and make your clients do the same will definitely save a lot of your time and money. They are easier, quicker, and more secure.    
With digital signatures, your prospect can sign the contracts online using mobile, tablets, or similar devices. This helps you get rid of emailing, printing, scanning, shipping, or faxing the proposals to each stakeholder.  With electronic signature a proposal software allows you to get the contracts signed remotely by several participants and seal the deal faster.
Explore the types of proposal software
Conclusion
That's how in this competitive proposal process, an online proposal software lets you spend time thinking about how to win the proposal rather than developing and managing it.   
And a proposal management software and sales quoting software like Fresh Proposals is made for smart sales pro and marketers like you that not only creates and manages your proposals but it also provides actionable proposal insights to close more deals.
Also, check out the below comparisons that'll encourage you to switch to a sophisticated proposal management tool,
Explore the list of proposal software for your sector/industry.